T'attoo USA Fisherman Water Pipe With Slotted Cylinder Perc - 849 Grams - 11 Inches - Assorted Colors
Description
for 11" TATAOO Glass - Under The Sea Recycler
This underwater TATAOO glass theme recycling device is a real work of art. Made of the highest quality glass with various bright and vivid colors. This recycler features a beehive perc that contains over a dozen small holes. This rig has a continuous recycler motion to maximize its efficiency.
On the outside of this piece is a beautifully detailed glass fish pendant that brings this whole piece together. On the front of the piece is an implosion marble for an added level of design that makes this piece truly stand out from the crowd. This piece not only looks great but will draw admiration for its incredible design and craftsmanship.

11" TATAOO RECYCLE BENT NECK OIL RIG GLASS WATER PIPE

Water Pipes is a filtration device generally used for tobacco only.
Recycle function: Recycle smoke to other chambers through the original chamber and bring back to filtering smoke again.
Oil Dome Water Pipe : Knows as "Dab Rig" or "Concentrate Pipes" Use for smoke Herbal Wax and Oil.
Images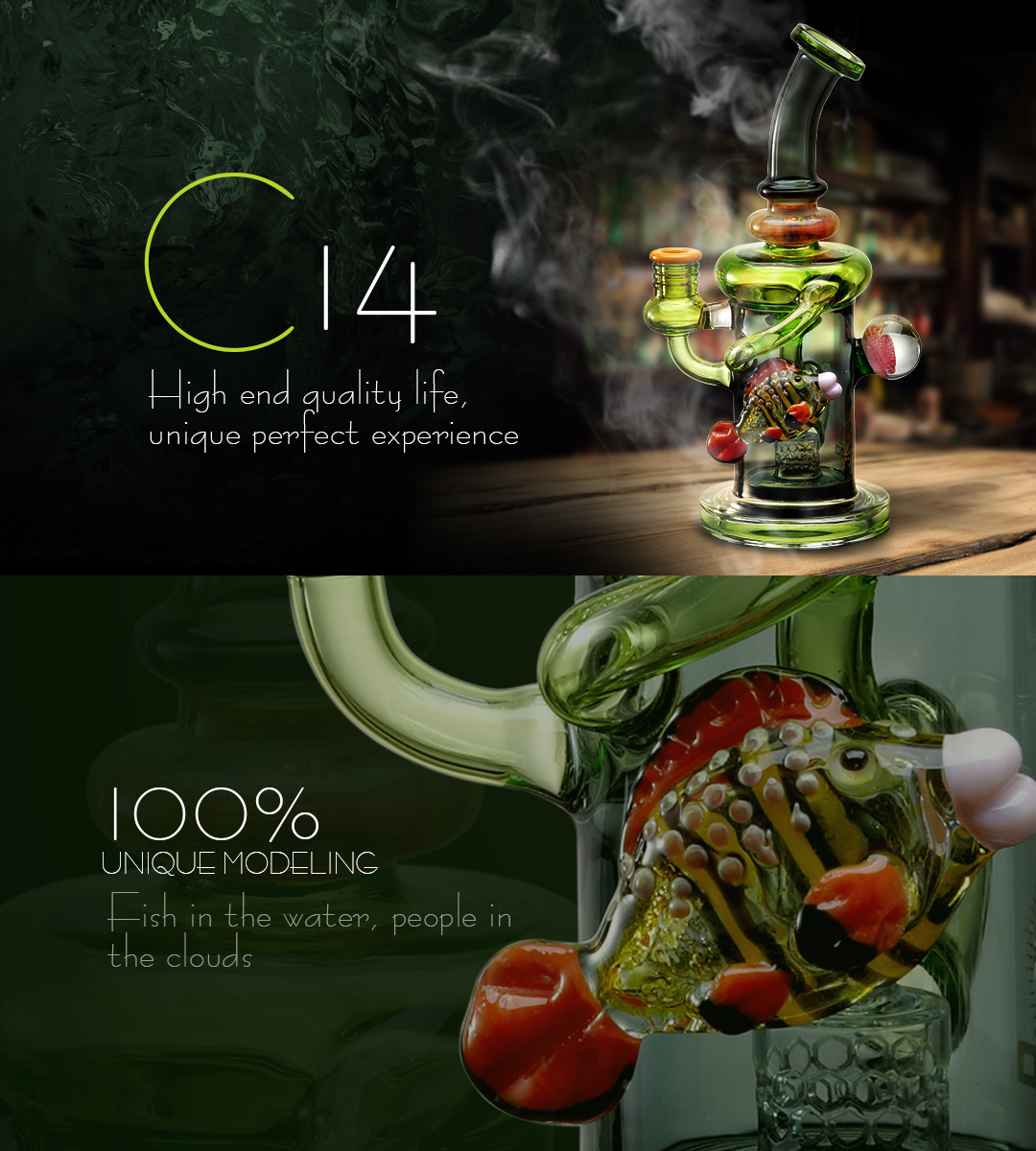 Features
Material:
HIGH QUALITY BOROSILICATE GLASS
Bowl Size:
14MM MALE BANGER